New
Projectμ Front Brake Pad B-SPEC-F221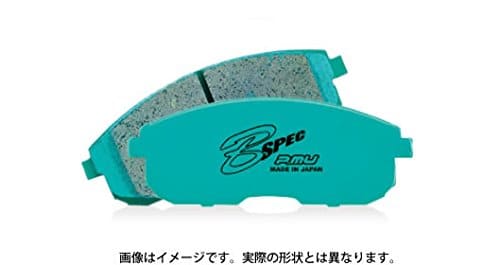 NOTE
Import duties, taxes and handling fees are not included in the price and must be paid by customers
New
Projectμ Front Brake Pad B-SPEC-F221
Original Price $158
Price $117
You Save $41 (26%)
*Discount included in above price.
22
people are Looking this item right now
Item Location
JAPAN
Ref No.
BF881298

Payment Methods

Payment
Items $117
Shipping $40
Total Price $157
to USA via Air Freight (change)
Shipping fee varies depending on items in your cart. You can change options later in the cart.
| | |
| --- | --- |
| Condition | New |
| Make | Projectμ |
| Model | Front Brake Pad |
| Product Name | Projectμ Front Brake Pad B-SPEC-F221 |
| Model Code | B-SPEC-F221 |
| Reg. Year/month | - |
| Mileage | - |
| Mission Type | - |
| Engine Model | - |
| Engine Size | - |
| Fuel | - |
| Drive | - |
| Auto Parts Maker | - |
| Genuine Parts No. | - |
Projectμ NISSAN MARCH B SPEC Front Brake Pad F221 [TIRE] NISSAN MARCH Project μ Projectμ B SPEC Bee spec Front Brake Pad ? Model - year - E / G (cc) / AK12 - 00.3 ~ 10.7 - 1200 / AK12 (12SR) - 00.8 ~ 10.7 - 1200 / BK12 - 00.3 ~ 10.7 - 1400 / BNK12 (14C-Four) - 00.9 ~ 00.8 - 1400 / BNK12 (14S-Four) - 00.8 ~ 10.7 - 1400 / K12 - 00.3 ~ 00.8 - 1000 / YK12 - 00.8 to 10.7 - 1500 - Remarks
NOTE
Import duties, taxes and handling fees are not included in the price and must be paid by customers